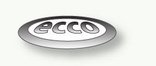 Timeless designs with lasting value for the home and for everyday living.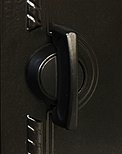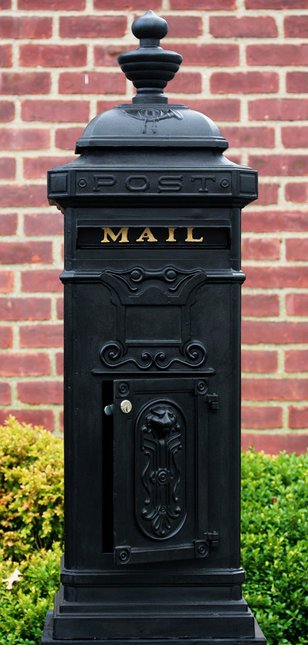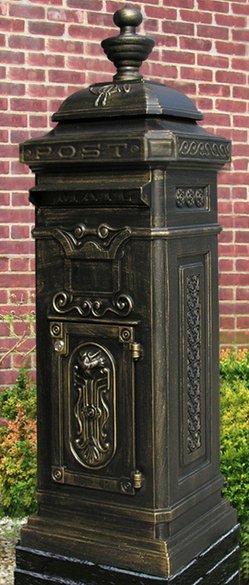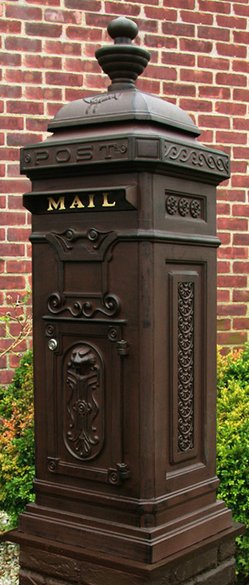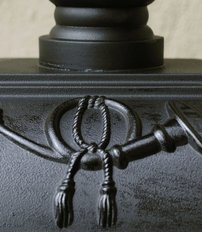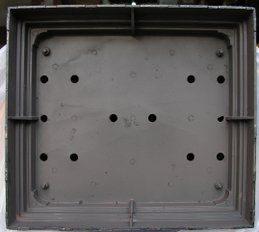 The E8 tower is a lofty and stately locking mailbox designed to be installed on a pedestal, capable of accomodating weeks of mail.
The die cast mailbox features rich traditional details on all sides with a canopy covered mail slot and a large front door. Made of non rusting aluminum, the E8 is powder coated in three finishes: bronze, rust brown and satin black. The hand applied highlights create a rustic and mottled finish.
The base is hollowed out to accommodate any substructure used for bolting the mailbox in place.
Fully assembled with two keys provided, no hardware supplied. Optional thumb latch available.
Size: 14 W 44 H 13 D. Weight 30 lbs.
Distance from base to mail slot: 27 inches.
Pedestals can be built with masonry or treated lumber. Provide treated lumber substructure for bolting mailbox base. The hollow space accommodates a 10 x 10 x 3 substructure. No hardware provided.
NOT USPS APPROVED FOR CURBSIDE DELIVERY
USE FOR DOOR DELIVERY ONLY, CONSULT WITH MAIL CARRIER