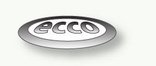 Timeless designs with lasting value for the home and for everyday living.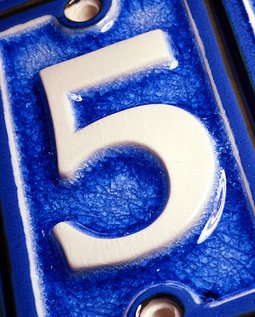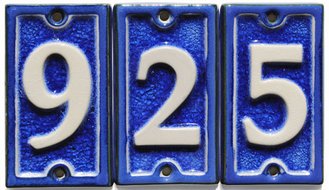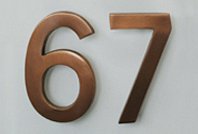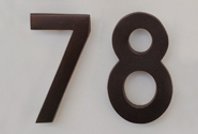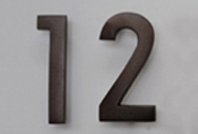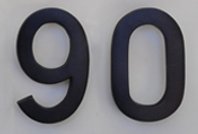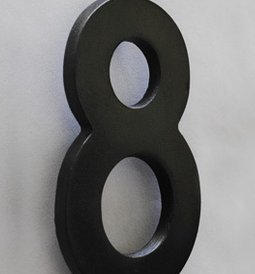 The French style tiles are handmade by fusing cobalt blue glaze with glass to create a deep and rich crackled effect. Slight variation in color and size is typical. Installed using two screws.
Number: 2.5 W 4.25 H 3/8 Thick
Letter: 3.5 W 4.25 H 3/8 Thick
The pin mounted metal numbers stand off from the wall by 1/4 inch creating a floating effect. Available in satin nickel, satin brass, copper, antique copper, bronze and black pewter matching the finishes of the E4, E5 and E7 mailboxes.
Size: 4 H Width varies 1 to 2 3/4 inches.