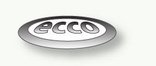 Timeless designs with lasting value for the home and for everyday living.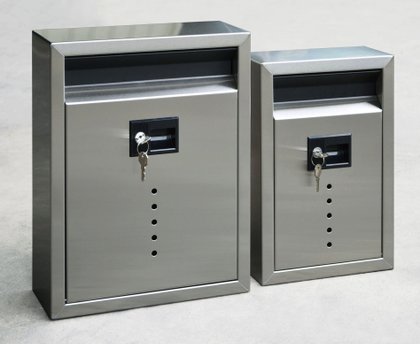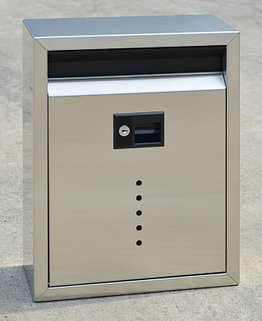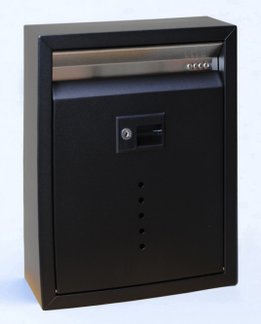 E9 & E10 CONTEMPORARY STYLE
E10BK TEXTURED SATIN BLACK
Original keys can be duplicated using US standard CG16 key
blank by your locksmith
The E9 and E10 are commercial grade locking wall mailboxes made of 20 gauge 304 stainless steel with a smooth satin finish or galvanized steel with a polyester base epoxy paint.
The lock assembly features a built in recessed finger pull with a combination spring loaded latch and key lock allowing the door to be used with of without locking.
The incoming mail slot is protected from the elements by a self closing angled flap finished in a textured satin black paint or stainless steel. The front door opens downward to 80 degrees preventing contents from falling out.
E9: 8.5 W 13 H 4 D. Slot: 7 W 1.5 H.
Hardware and two keys included.
E10: 11.5 W 15 H 5 D. Slot: 10 W 1.5 H.
Hardware and two keys included.